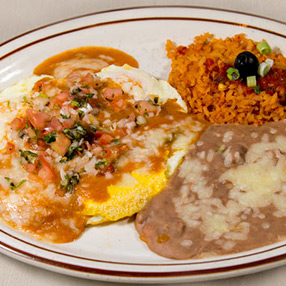 Two fried eggs on a corn tortilla with ranchera sauce.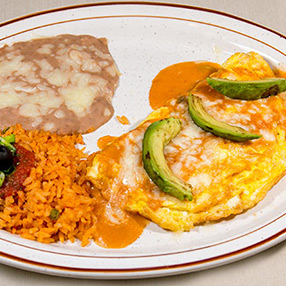 An omelet stuffed with avocado slices and topped with our ranchera sauce and cheese.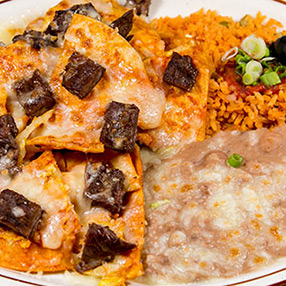 Cut tortilla chips bathed in mild tomatillo sauce or red chile salsa topped with carne asada, chicken or carnitas.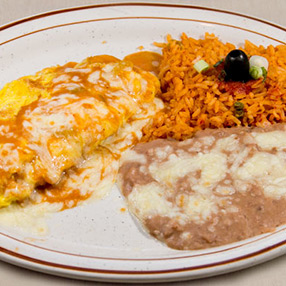 Two eggs omelete style filled with cheese topped with ranchera salsa chile colorado or chile verde + $3
New York Steak topped with two over-medium eggs, salsa ranchera & cheese.
Huevos Con Chorizo
$14.99
Two eggs, chorizo scrambled with Mexican salsa.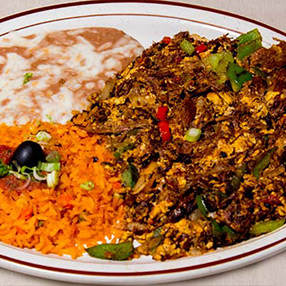 Two eggs scrambled with shredded beef, onions, tomatoes & peppers.
Soft, Hardshell or Mix n Match.
Taco Tuesdays
3 Tacos for $8.99 4pm to close
Wednesday's
Kids eat Free
4pm to close
HAPPY HOUR
EVERY DAY 3PM-6:30PM
westlake
3709 E. Thousand Oaks Blvd.
Westlake Village, CA 91362
(
805) 418-7717
Hours
Mon-Sun 11am–8:30pm
Camarillo
5227 Mission Oaks Blvd, Camarillo, CA 93012
(805) 702-4164
Regular Hours
Mon-Sun 11am–8:30pm
Newbury Park
1620 Newbury Road #2 Newbury Park, CA 91320
(805) 498-3188
Hours
Mon-Sun 11am–8:30pm